/
Products / Diphoterine® / LIS /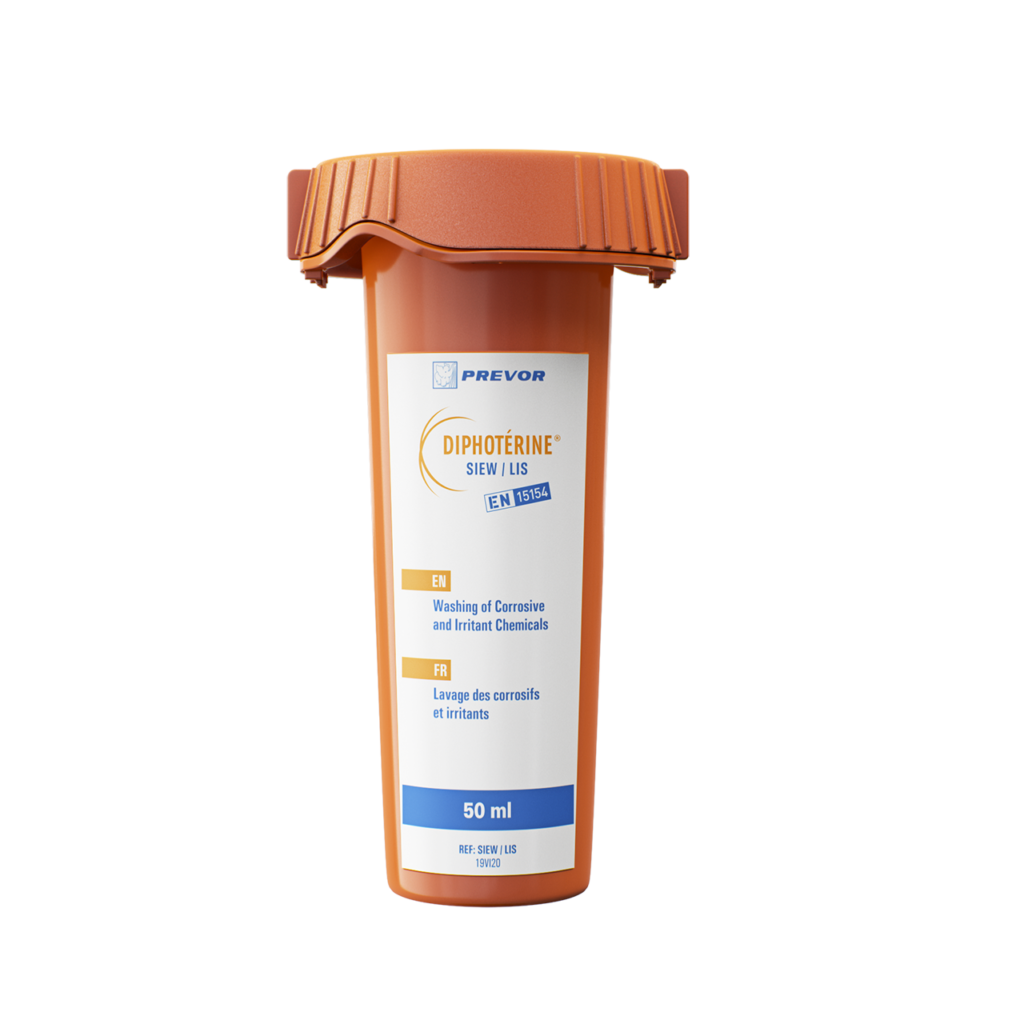 LIS eyewash
If immediate assistance is not possible, how do you manage an accident when your eyes are splashed by a chemical yourself?
Individual sterilized Eyewash (50 ml) is designed for someone moving. This bottle, which can be worn on a belt or kept in a pocket, is easy to apply following an incident involving a chemical which blurs vision. It is intended as an emergency rinse that can be done without constraints or outside help wherever you are in the company.
How does it work?
The physical and chemical properties of Diphoterine® solution allow mobile packaging for rinsing in the event of chemical splash on humans in any situation.
Four characteristics give it its activity on chemical splashes:
Diphoterine® solution is versatile
Diphoterine® solution is liquid
Diphoterine® solution limits the chemical's penetration
Diphoterine® solution stops the chemical's aggressiveness
Properties
• Portable eyewash
• Lightweight and compact
• Containing 50 ml of Diphoterine® solution
• Sterile
• Response time for optimal use: 10 seconds after the accident
• Use: Eye
• Class 2A medical device
• Complies with standard EN 15154-4
• CE marking compliance
• Delivered with a nylon case
Download all documents on this subject