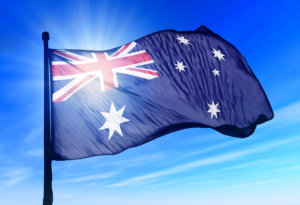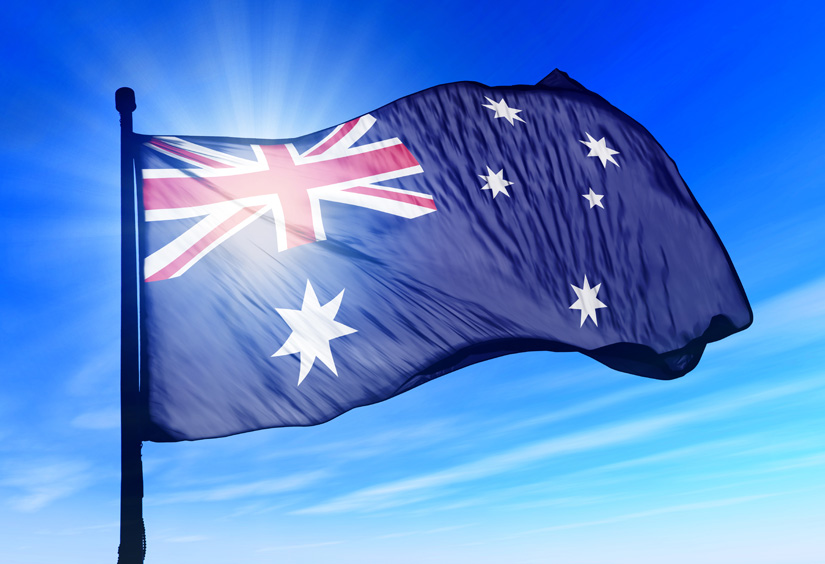 Because it is important that everyone can benefit from the same quality products in the event of chemicals splashes …
PREVOR in Australia : it all started thanks to the insistence of the Alcoa Group, world leader in the extraction and the treatment of aluminium, to equip its Australian plant with PREVOR products (our products are already being used by the Group's other sites in a number of other countries).
After verifying the legislation, it was discovered that a mutual recognition agreement exists between the European Union and Australia for Medical Devices. However, we still needed to find a partner there, who would then be the official importer of our products in Australia… not easy when we are separated by 20000km !

Since Alcoa's Australian branch, had wanted PREVOR's products for several years, they proposed contacting several potential partners for us, asking them to submit a business plan about the introduction and the development of PREVOR products on the Australian market. This was our first contact with the new member of " the PREVOR family ", the company Amare Safety, which was finally selected to work with us.
Tony Riddell and Geoff Pizzey, General Manager and Managing Director respectively, visited us in Valmondois in June 2005, and on December 21, 2005, the TGA certificate was finally published, officially authorising the opening of the Australian market to PREVOR products!
Alcoa rapidly invested significantly in PREVOR devices: it was vital for them that their employees would benefit from the same protection against chemical splashes in the event of an accident as the rest of the Group.
For those who would like to know more about Amare Safety, do not hesitate to visit their Web site www.amare.com.au
How does PREVOR manage its distribution network?
In Metropolitan France, PREVOR works very little with a distribution network, in order to bring all of its "savoir-faire" directly to the customer and so that the customers receive the utmost benefit from a one-on-one relationship.
In Germany and in China, PREVOR has his own office.
For the other foreign countries, PREVOR decided to use a distribution network, in general an exclusive one: the foreign partner represents PREVOR in its country with the same level of quality.
For 2 years now, PREVOR has transferred its "savoir-faire" to its new partners by training them from A to Z. We will take the opportunity of Amare Safety entering our Group to explain our approach, with the account of Tanguy Mevel from HSE Solutions's international development department who travelled to Australia last year.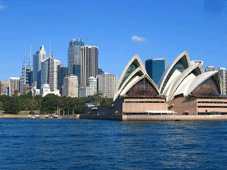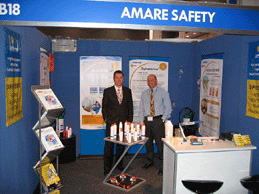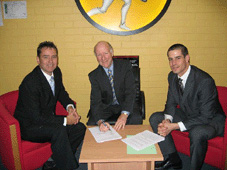 Training of Sales Representatives
Monday, May 08, 2006 : " After a welcome day of rest following a long journey, I met a part of the sales team at the Amare offices in Mulgrave. They had been convened specially to attend our training sessions on the DIPHOTERINE® solution: strategy, sales methods and scientific publications. Following an intensive working session of almost four days, all the participants earned their certificates. We are set to conquer the the Australian market!" This was followed by a series of visits to companies representing diverse branches of industry , all confronted with chemical risks.
Organisation of and participation in a trade show
"Back in Melbourne, a training session has been organised in the morning for the other part of Amare Safety's sales team of. Once this session is over, we go the Melbourne Exhibition Centre in order to set up Amare's stand for the trade-show "Safety In Action" (SIA) which will take place from May 16-18 2006. Amare has dedicated its stand exclusively to PREVOR's products, thus enabling us to place them at the forefront of the innovations being presented at the trade-show. The objective is to focus the attention of the visitors only on one new exclusive product, as opposed to the other exhibitors who propose the same type of equipment every year. There is a steady stream of visitors to the stand including prominent Industrial Groups. All branches of industry are represented : chemical, petrochemical, food, metallurgy, waste treatment, printing, mines as well as universities, governmental institutions and hospitals. The visitors were much impressed by the products and curious about their effectiveness, their innovativeness and their exclusiveness in Australia. Visits have already been scheduled for the weeks to come, the most important concerning a large oil group, whose request is a result of their visit to the SIA !"
The visit to Australia was concluded by the signing of a contract between Amare Safety and PREVOR.
PREVOR provides support to all its international distributors a in terms of training and technical help. It also does its utmost so that each country can have access to its products effective when used in the event of chemical splashes or spills.
So, that's the process for setting up a new distributor, who will be accompanied throughout their partnership with PREVOR.
How can our products be ordered in France?
Contact PREVOR directly, either by sending a message via the Internet website or by phone at +33 (0) 1 30 34 76 76.
How to find the distributor of our products in your country?
Here is the list of our distributors worldwide : HSE Solutions worldwide
If your country does not appear on the list, you can contact PREVOR by email or by calling +33 (0) 1 30 34 76 76.