/
Products / Diphoterine® / DAP /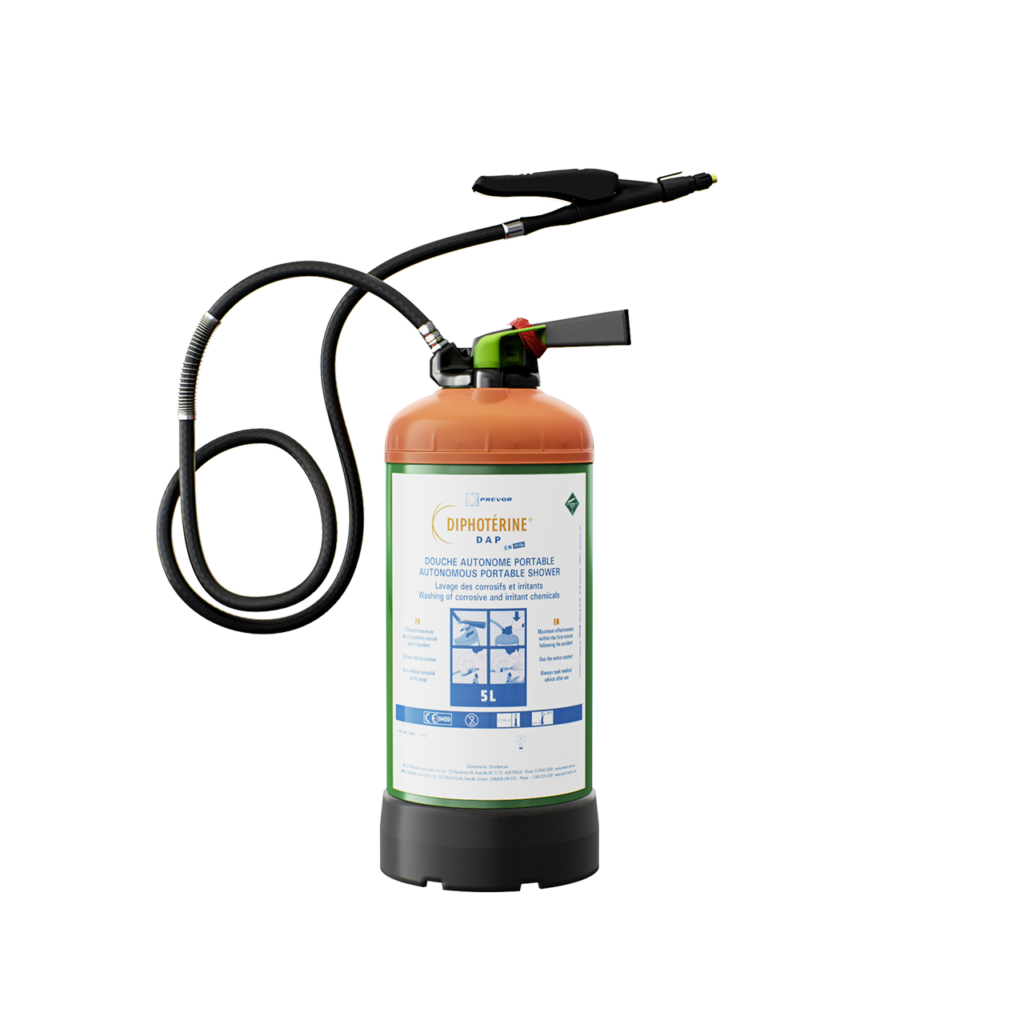 DAP autonomous shower
How should a worker, who is the victim of a chemical accident where most of their body is splashed with a chemical, be quickly managed?
The Autonomous Portable Shower (5 litres) allows you to rinse and cleanse an entire body, within a minute of the chemical accident. A unique product of its kind, the DAP is mobile and can be easily moved by anyone to help a worker in need. It replaces a fixed shower which, by definition, cannot be moved and represents a constraint. The advantage over water is therefore significant in terms of time and mobility. The Autonomous Portable Shower therefore allows rapid, complete, and safer rising.
How does it work?
The physical and chemical properties of Diphoterine® solution allow mobile packaging for rinsing in the event of chemical splash on humans in any situation.
Four characteristics give it its activity on chemical splashes:
Diphoterine® solution is versatile
Diphoterine® solution is liquid
Diphoterine® solution limits the chemical's penetration
Diphoterine® solution stops the chemical's aggressiveness
Diphoterine® solution: why is it so effective against chemical burns?
Properties
• Portable autonomous shower
• Containing 5 litres of Diphoterine® solution
• Sterile
• Intended for chemical splash rinsing
• Response time for optimal use: within 60 seconds
• Use surface: for all types of splashes
• Class 2A medical device
• Complies with standard EN 15154-3
• CE marking compliance
Download all documents on this subject